Our Vision
We are dedicated to spreading the message of these Biblical attributes to communities and believers across the world. It is our greatest desire and, we pray, the Will of God to reach out to believers and unbelievers alike across the world.
Our vision is to restore a strong central focus on Yeshua as our only hope and means of salvation and as the focal point of our relationship with the Father.
Our vision is to have a 1 Thessalonians 5:21 approach to our lives as a community where we are wholly committed to Scriptures and testing our own actions, doctrine, and beliefs against the Word of God. While many writings, books, and opinions outside of Scriptures are interesting, none of these should form any sort of substitute for the Word.
Our vision is to use our talents to push ourselves outside our comfort zones. We want to go out and help prisoners, orphans, fatherless, widows and the poor in tangible ways, through both donations and service.
Our vision is that the governance of a fellowship should be restored to the guidelines written in the New Testament.
We wish to act in faith, obedience, and humility, and, as the hour draws nigh, we must turn from this dying world and begin running the last stretches of the race with urgency.
At the Talmidei Yeshua Fellowship, we have embraced a distinct and unique mission: we both seek to share through outreach and through embracing these emphases and letting their fruits serve as witnesses.
– We believe that Yeshua is the Word (The Torah) made flesh. We honour the commandments because God said His people (Jew and Gentile) were to be set apart by. Our mission is to spread the message of sanctification outlined in Scripture to believers who have not come to this understanding while maintaining a strong focus on the message of salvation by grace.
– We believe that Yeshua considered it of near paramount importance to be active in our beliefs. We should not therefore sit back and only passively bless others but actively become servants, engaging first-hand in furthering the Kingdom. Our mission is to put heavy emphasis on spreading the Word as Yeshua commanded: "Go therefore and make disciples of all nations, immersing them in the Name of the Father, of the Son, and of the Holy Spirit, teaching them to guard all that I have commanded you" (Matthew 28:18-20). Giving up the cares of this world to accomplish this mission is a central theme to us: "For a little while, if need be, you have been grieved by manifold trials in order that proving your beliefs – much more precious than gold that perishes, and proven by fire – might be found to result in praise, respect, and glory at the revelation of Yeshua HaMashiach" (I Peter 1:6-7).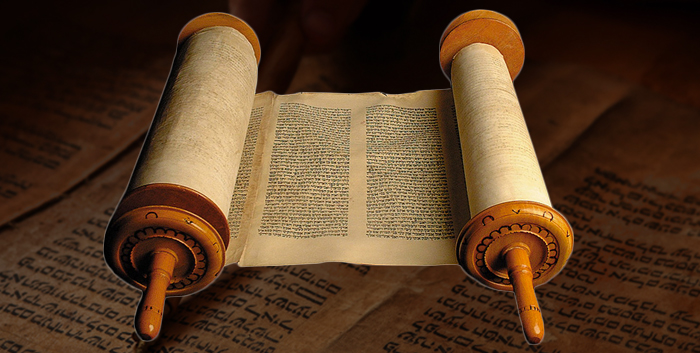 – We believe that "iron sharpens iron" and our mission is to be ready to listen and debate any ideas that are based solely on Scriptures. We always seek to do this with a heart of openness and humility, seeking not to uphold our own ephemeral ideas but to learn more about the Word. Believe that the Word is self-sufficient and profitable for "teaching, for reproof, for setting straight, for instruction in righteousness, that the man of God might be fitted, equipped for every good work" (II Timothy 3:16-17). Our mission is to be challenged and, in turn, challenge in love so that we might grow stronger in our faith and works.
– We believe our mission is to restore importance of family and children which should be a central part of our community. In most congregations, the family is split apart during services and the children are entertained according to strict age categories. This is not Biblical! Raising the children to grow strong in the Word should be a paramount objective that the entire community undertakes. After all, children are a blessing! Giving up selfish pleasures and physical indulgences to raise and live for one's family requires a great deal of faith and hard work but the blessings for obedience to being fruitful and multiplying (See Genesis 1:28) and teaching one's children (See Deuteronomy 6:7) result in many blessings. Children will grow up sheltered by their family and community until they grow strong in faith and are ready to push the vanguard of ministry as godly examples to believers and the world at large.
The challenges are daunting but, as believers, we can expect to face such obstacles so we aspire to fulfill this mission according to the will of God. May He be glorified!
"And behold, I am coming quickly, and My reward is with Me, to give to each according to his work. I am the Alpha (Aleph) and the Omega (Tav), the Beginning and the End, the First and the Last. Blessed are those doing His commandments, that they may have the right to the tree of life, and to enter through the gates into the city."
Yeshua – Revelation 22:12-14